What Our Clients Are Saying
Becky C
14. August, 2020.
We obtained a quote from Pritpal during the height of COVID. During a video meet, Pritpal had turned our desires into beautiful plans and inspiring designs with modern exciting twists. He was incredibly professional and listened to everything we wanted
Arjinder Moore
11. August, 2020.
I have been so impressed by Pritpal's knowledge, creativeness and architectural design ideas. The Architect was able to design a double storey extension with a wow factor while keeping things simple! I have worked with other architects in the past and have often found them unwilling to even listen to our ideas, however Pritpal took on board everything we asked for and used his experience and knowledge of up to date architectural trends to deliver a very special space to live in.
Andrew Zouch
10. August, 2020.
Pritpal and his team were fantastic from start to finish. They brought a vision to life with the 3D service which I would recommend. They added extra value to our house and made it a beautiful home to live in. Thank you so much
Tanzil Awal
24. July, 2020.
Pritpal has been a pleasure to work with from the beginning and throughout the entire process until my planning permission was approved. He was always willing to help even out of hours and is now working on completing my Building Regs. Both myself and my wife were extremely happy with his ideas for our double storey side extension.
Pritpal was referred to us by recommendation. Pritpal has the ability to listen to your needs and then worked with us to realise them. He explained the pros and cons of designs and came up with great alternatives that we hadn't thought about. If we had questions and queries Pritpal explained the processes and timescales and answered all by return. Service was very professional and efficient and if you are new to building regulations then Pritpal explained everything thoroughly. We would have no qualms in recommending Pritpal for his knowledge, professionalism and efficiency."
Architect Birmingham
It's hard to feel at home in a property that was built with somebody else in mind. Redesigning your house can be a daunting prospect, but the right architect truly does make all the difference.
Pritpal Chana Architects is a residential architecture specialist. We devise creative solutions that bring your vision to life and ensure the finished product works for everyone using it. Whether you're dealing with an outdated design, a lack of usable space or want something that reflects your unique tastes, Pritpal Chana Architects can help you realise everything you want from your home.
What We Offer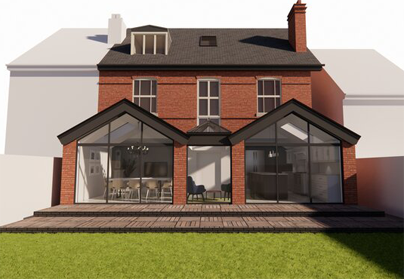 DESIGN
Anything is possible…
We undertake a full design consultation with each of our clients to ensure the best design solution is provided. We feel that no budget is too small and work with any constraints.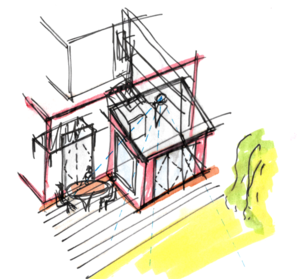 FEASIBILITY STUDY
Not sure what the best solution is?
We use feasibility studies to help explore the potential of a property or site in a cost effective manner. By using our expertise, we explore design options tailored to suit your individual requirements.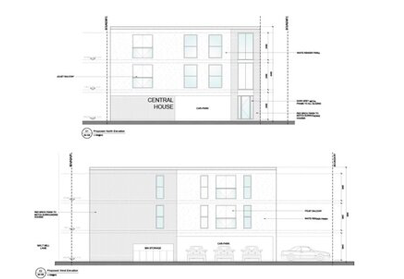 PRE-APPLICATION
Have a contentious scheme?
We produce pre-application documents and encourage our clients to undertake free pre-application advice from their Council to ensure our planning applications gain consent.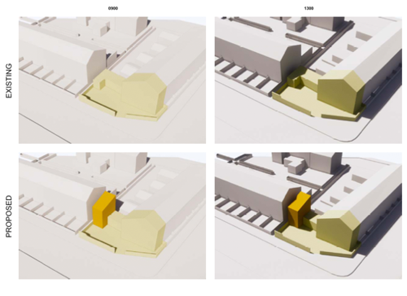 PLANNING
Need planning permission?
Our vast expertise and knowledge of the planning process alongside the quality designs we provide, help us maximise the chance of gaining you planning consent.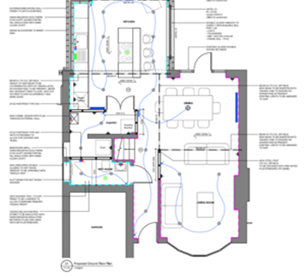 BUILDING REGULATIONS
Is it built correctly?
Building Regulations apply to most building work and are the are minimum standards for design, construction and alterations to virtually every building. We ensure your building full complies with the latest regulations.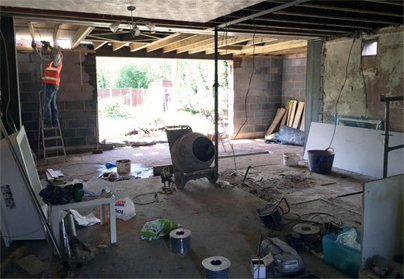 TENDER / CONSTRUCTION
Builder only giving a cost estimate?
We offer all our clients an enhanced set of drawings with tender / construction level information ensuring your builder can give you a more accurate quote.
Virtual Reality
EXPLORE YOUR DESIGN
About Pritpal Chana Architects
Pritpal Chana Architects was founded by award-winning architect Pritpal Chana, who previously worked for a large international practice in Central London. Now, he is bringing his invaluable expertise to schemes in Birmingham.
We pride ourselves on bringing fresh ideas to the table that realise your architectural ambitions in the most efficient way possible. Pritpal Chana Architects is the expertise and our clients are the inspiration.